Monoi oil is immediately familiar thanks to its fragrance that smells of summer and escape. Often considered as a tanning oil, this fragrant oil offers you many virtues. Used on the body, it allows you to soften your skin while moisturizing it. In this article, we invite you to discover the other secrets of this monoi oil from Tahiti.
Monoi oil, origin
The use of this oil dates back to antiquity. The Polynesians are well aware of the virtues of this mixture of Tiare flowers and coconut oil. This oil was used to massage newborns in order to relax and soothe them. Today, it is a much appreciated cosmetic and massage product. This fragrant oil is also known for its nourishing benefits for the skin and hair. This product prevents hydration.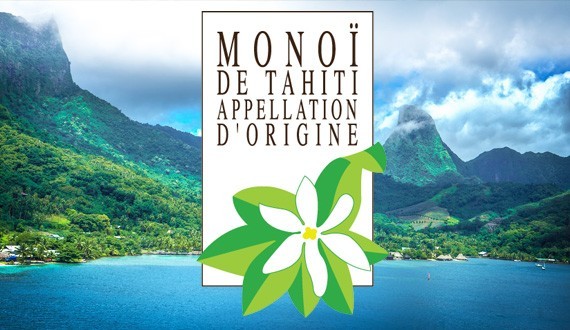 As previously mentioned, Monoi oil is made from Tiare flowers macerated in copra oil (white coconut pulp). The mixture is then macerated in vats for 10 days. If your product is of authentic quality, it will tend to freeze once temperatures drop. If this is the case, simply run the bottle under hot water before using it.
How can I find out about authentic Monoi oil?
Before we tell you about the benefits of this oil on your hair, we recommend that you know the criteria you should consider when buying your monoi oil. Monoi oil is often copied. To be sure of the authenticity of your product, we always advise you to check the information on the bottle of your oil. The Appellation d'Origine (AO) "Monoï de Tahiti" must be written on the packaging of your product. It is important to specify that the word "Monoï" is not protected. The expression "Monoi Oil" does not prove that the oil is authentic.
The benefits of Monoi oil on the body
It's no coincidence that Polynesian women are known for their beauty. Monoi oil is one of their secrets.
In fact, Monoi oil has been known since the dawn of time thanks to its delicate fragrance, but not only that. This product promises exceptional virtues for the skin as well as for the hair. For soft and fragrant skin, we recommend Monoi oil. It is a nourishing product and quite capable of replacing your moisturizer. In addition, it protects your skin and promotes cell activity.
Monoi oil is often associated with holidays. However, it is important to know that it does not protect you from sunburn. The oil only facilitates tanning while preventing your skin from drying out. So you can use it before or after the sun.
This fragrant oil is easy to use. In the evening, to give you a moment of relaxation, we recommend that you pour a few drops of Monoi into the hot water of your bath. You can also use it after your shower. Apply a small amount of Monoi oil to your skin while it is still wet. If you wish, you can mix your Monoi with your moisturiser or body lotion. Do you need a little body scrub? Mix sugar and Monoi oil and rub it into your skin.
This oil can be used at any time. If you are used to applying it during your summer holidays, this beauty product is also ideal for skin that feels tight in winter. Moreover, it is very well tolerated by all skin types.